Toni,
Clinic LPN
Toni started at Swedish in Primary Care a decade ago and has worked with Internal Medicine and Family Practice/OB. Most recently, she led the medical assistant team through the merger of two clinics. Toni divides her time evenly between direct patient care and managing clinical processes.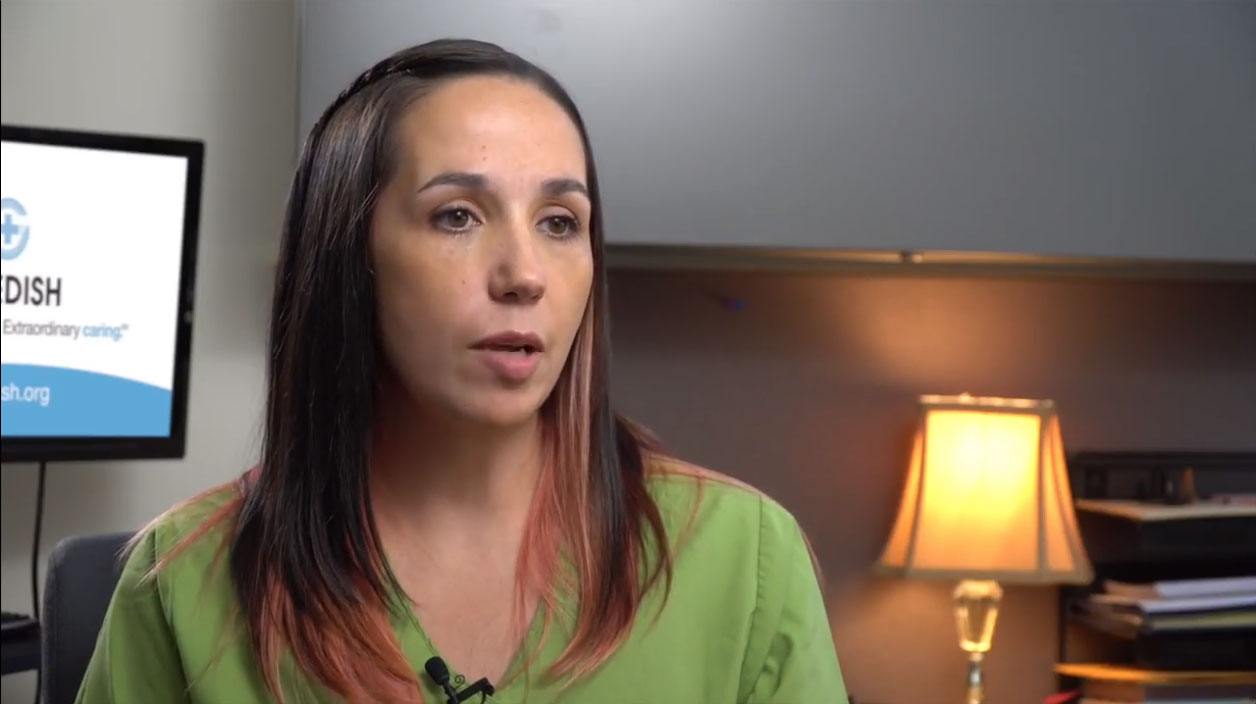 Swedish not only values the patient, but they value their employees. I am inspired Swedish's commitment to give the best to both patients and employees.
What are you most proud of regarding your work at Swedish?
I am proud of the administration for putting quality first when it comes the health care we deliver. Watching the numbers increase in our clinical excellence index and knowing I played a part in that is extremely rewarding.
How do you deliver or impact the extraordinary care given to our patients?
Patients come to us for help, and I try my best to get them what they need - whether it's triaging with them over the phone, getting them an appointment, or helping them find resources in the community. For me, delivery means ensuring patients get the very best care they deserve.
How do you give your personal best in your job each day?
Although we see and talk to many patients every day, this is their time - their one visit, their one experience with us. I try always to be present, listen, and be an advocate for my patients.
Meet Our Caregivers
Determination, energy,
and the drive to achieve