Our nonprofit Mission is clear: to improve the health and well-being of each patient we serve. We take care of everyone in our community, including the many who are uninsured or underinsured, and we are making investments that are improving access to care. As one of our caregivers, your resilience and passion make our Mission a reality. In turn, we do our part to recognize and celebrate your achievements every day, empowering you to give your personal best.
As a nonprofit health care provider, we take Our Promise to Care for All seriously. Our caregivers strive to ensure each and every decision they make is inspired by our core values:
Swedish's Guiding Principles
BEING THE BEST
To provide the highest-quality care to everyone we serve, we've built our reputation on five pillars of excellence. They are the foundation of everything we do:
1Best Place to Work and Practice

We care for each other, support caregiver needs and aspirations for professional growth, and voice our ideas and opinions in creating meaning to our work that fulfills our organization.

2Best Customer Experience

We meet the expressed and unexpressed needs of others by building positive relationships, communicating clearly, addressing concerns, and treating them with dignity and respect.

3Best Quality and Safety

We deliver the safest and highest-quality care by focusing on improvement measures that are meaningful to patients, emphasizing continuous learning, and eliminating preventable harm.

4Best Health Outcomes

We improve the health and well-being of our patients, communities, and the populations we serve by continually innovating the way we deliver care, and by partnering with other organizations who share our commitment.

5Best Use of Resources

We use our non-profit resources to support our mission and promise to the community by investing wisely in our people, services, programs, technology, and facilities.
Benefits and Rewards
YOU

ARE VALUED AS A SWEDISH CAREGIVER
You give your personal best every day, and we value that drive to achieve. In return, we do everything we can to support you and your family. This includes:
Medical, dental and vision insurance coverage that start on day one
Retirement program
Life and AD&D insurance
Health Reimbursement and Savings Accounts (HRA, HSA, FSA)
Health assessment and personal coaching
Incentives for participation in healthy activities
Caregiver Assistance Program (for employees) offering work/life services, resources and expertise
Weight management, tobacco cessation and diabetes programs
Volunteers in Partnership program to match caregivers with volunteer opportunities that support our communities
Support for life events such as birth, adoption, marriage or other family changes
Ergonomics and injury prevention to promote safe work environments
Paid time off
Disability benefits
Community Involvement
YOU'RE

DETERMINED TO MAKE A DIFFERENCE
Your energy and compassion go beyond just providing health care. At Swedish, we share your genuine desire to support the community. As a not-for-profit organization, we're empowered to use our resources to nurture and give back to our communities in the greater Seattle area. Whether supporting young adults and disabled people, reaching out to victims of violence or substance abuse, or breaking down language barriers, our caregivers are involved in the community.
Whether you're just starting your career or you're a seasoned professional, you'll always be learning at Swedish. We equip you with the tools, information and opportunities you'll need to give your personal best right from the start: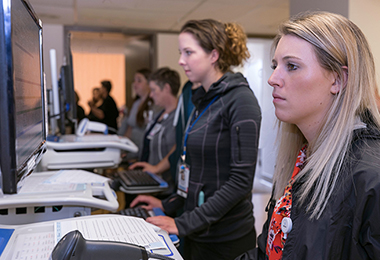 RN Residency and Fellowship Program
Through our unique and highly respected RN Residency and Fellowship Program, you'll be supported to take on challenging responsibilities in a new area that aligns with your career plans. Learn more about the RN Residency and Fellowship Program.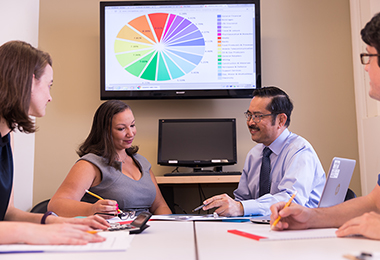 From educational allowances to tuition reimbursement, you can look forward to continuous learning at Swedish. Whether gaining exposure to patients in a variety of health care settings, attending consortium trainings or participating in caregiver mentoring, your drive to learn never stops.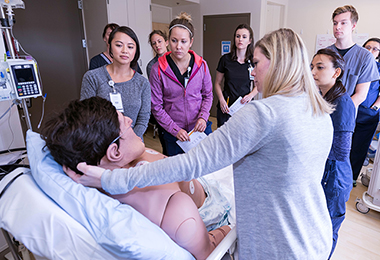 Multi-Employer Training and Educational Fund
As the largest contributor to the SEIU Healthcare 1199NW Multi-Employer Training and Educational Fund, you can advance your career and expand your technical knowledge.